The Nautilus Review:
I purchased the 510 Nautilus from Shreck a few weeks ago. Im using the 2 CR2 batteries for a 5V - 6V vape but the 14500 3.6V protected batteries also fit and are recommended for use with the Nautilus I have not got any burnt taste and the vaping experience is very enjoyable. The price is very inexpensive for the quality, only $66.99 and can be purchased through his website
vapor-sabre.webs.com
The Nautilus is very classy with the swirls ( spring like ) look , It has a black top side button that's flush with the PV body and has a click to it when pressed. It has a vent hole on the center bottom cap for venting batteries. This is something I don't see in a lot of mods and is a big plus IMO. He also sells The Sabre for the same price but is smooth ( without the swirls ) both are made form 6061 Grade Aluminum Both devices are built in a shop which is ISO 9001/2000 registered, AND AS9100 Compliant, which means that their standards meet or exceed expectations of the Aerospace Industry.
A Very good PV - Smooth vaping with 2 CR2 batteries
A Very good Price - only $66.99
Very safe - a vent hole in the end cap to allow gases to escape away from the face in the event of a battery failure
Excellent Standards in shop were The Nautilus is built
For comparing I have took a picture along side of some of my other mods to give you an Idea of the size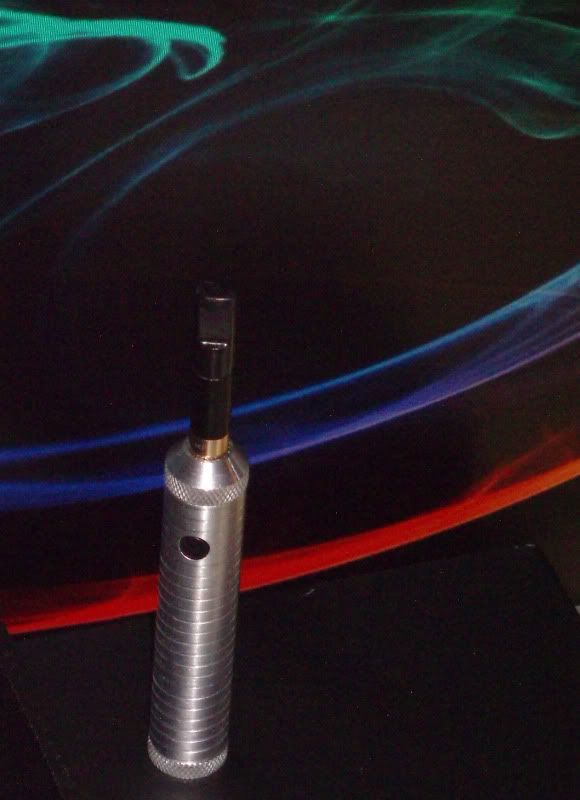 From left to right:
Prodigy, Big Chuck, Silver Bullet, Nautilus, GGT, XHaler, DSE905, ScrewDriver, Protégé, Vapre51, Adaptever, Detonator, Copper